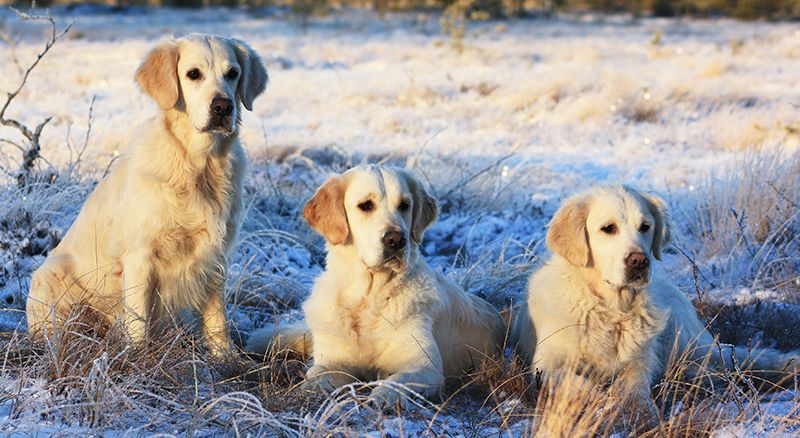 About me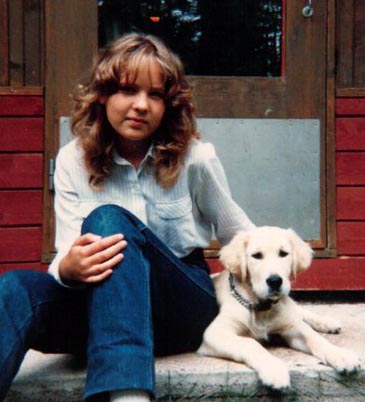 I got my first own dog, a golden retriever in 1983 (Sadlers Ormson "Alex") from my parents. We had just moved from Sweden to Finland and Alex was a beloved and true friend for me in the new and quite different environment. We moved from a suburb in Stockholm to the East of Finland, Lieksa, just a couple of miles from the Russian border.
Through trial and error Alex and I got acquainted with both obedience and show activities in the local clubs. Alex was one of the first golden retrievers in the area; most dogs were hounds and spitz dogs, used as a help in hunting and were not kept as pets. I was a bit of a curiosity, I think, I spoke quite bad Finnish and had a trained dog just as a companion, but nevertheless I made lots of new friends by being active in the dog clubs in the area. I got my obedience trainer's certificate at the age of 14 years and after that we were able with my friend Susanna Lindh (later on Lindqvist) to teach obedience to other dog owners at the North-Karelian companion dog club in Lieksa. In 1987 our family moved to Espoo in south of Finland. I must admit that it made my dog hobby easier (also for my parents) and it was a relief with the shorter distances to the shows and tests especially as I didn't have my driving license yet. I enjoy my long walks with the dogs.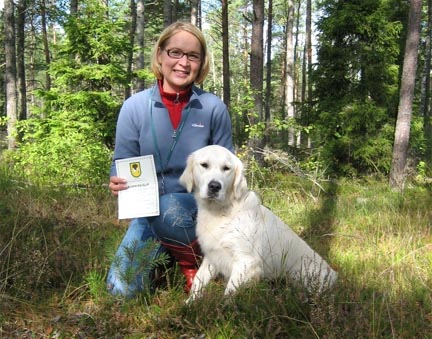 Goldens have played a big part of my everyday life since I got my first one in 1983. I have been a member of the show committee of the Finnish golden retriever club, including serving as secretary since 1991 and later on the manager of the committee. I've also served as a board member and I have written articles for the club's magazine during many years. Through my dog interest I have gained many friends both in Finland and abroad. I have a feeling that our great interest in this magnificent breed somehow makes us all so similar to the dogs we love; easygoing and friendly
Kirkkonummi is situated on the south coast and we have plenty of forests and meadows where we can take the dogs for lovely walks. The apple of my eye is my in March 2005 born son Benjamin. Benjamin has grown up to a schoolboy who prefers to play football instead of going to dog shows, but he loves the dogs and they love him!

Kennel Dreamstyle
Kennel Dreamstyle: the first litter was born in January 2009. My aim is to breed happy, confident and sound golden retrievers, with the beautiful golden expression, typical outline, balance and construction and most of all goldens which are a pleasure to live with. Hopefully they'll find homes where their natural abilities will be supported and complimented, may it then be in terms of field, obedience, agility, showing or just being the family pet. Just as long as the dog and the owner are happy together and the dog can live a meaningful life with his family. My breeding will continue to be on a small scale, in home environment to give the puppies a pleasant and cosy start to their lives.
Judging
I passed my judging exam in 2010, starting with my own breed golden retriever. I have since then judged in Finland, Australia, Czech republic, Estonia, Ireland, Italy, Norway and Sweden. I'm a qualified FCI judge for the following breeds:
Group 8
Retrievers
Golden Retriever, Flat Coated Retriever, Labrador Retriever, Chesapeake Bay Retriever, Curly Coated Retriever, Nova Scotia Duck Tolling Retriever
Flushing dogs
American Cocker Spaniel, Clumber Spaniel, Cockerspaniel, English Springer Spaniel, Field Spaniel, Sussex Spaniel, Welsh Springer Spaniel
Water dogs
American Waterspaniel, Barbet (French Water Dog), Irish Water Spaniel, Lagotto Romagnolo, Portugese Water Dog, Spanish Water Dog, Wetterhoun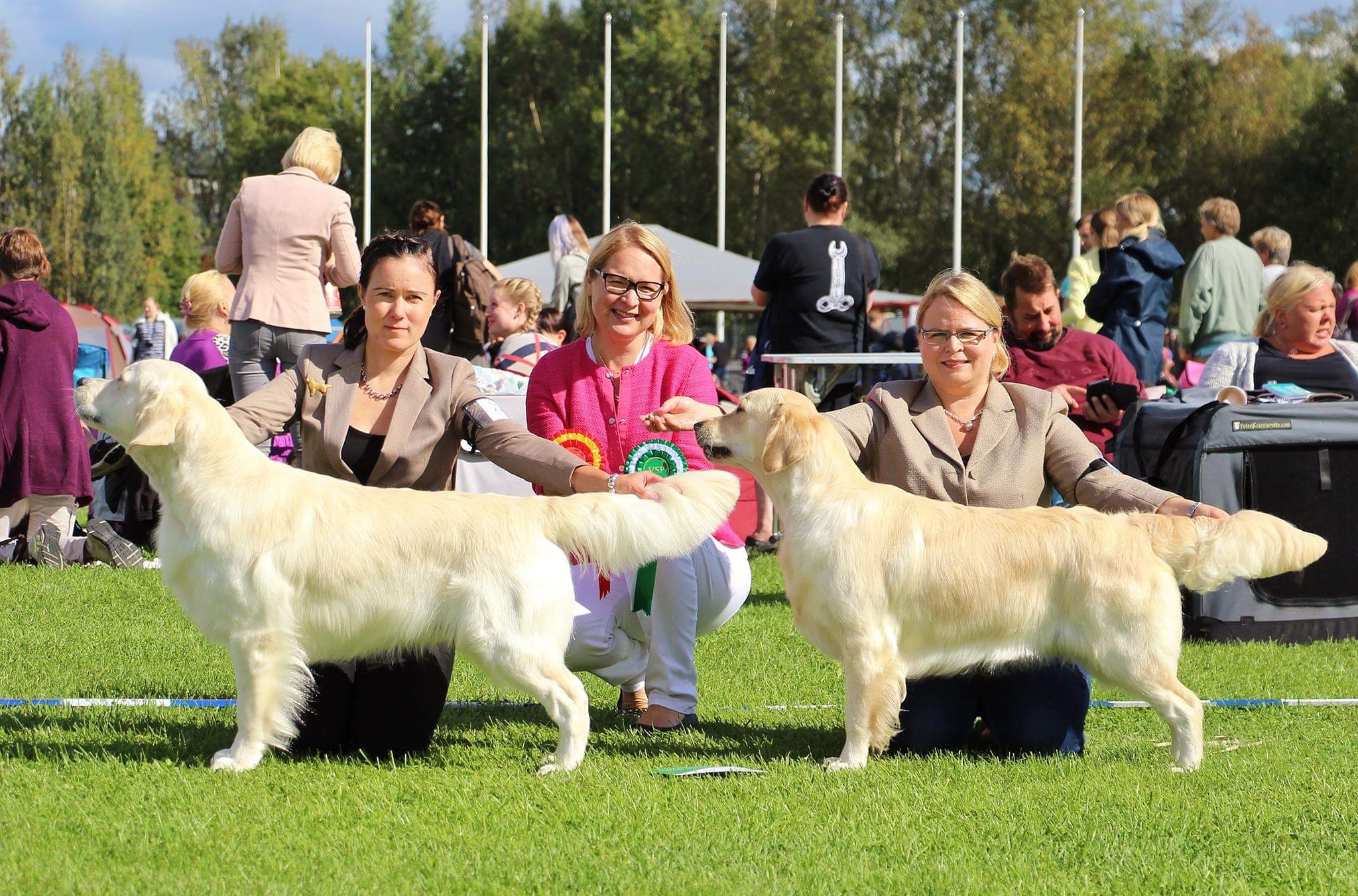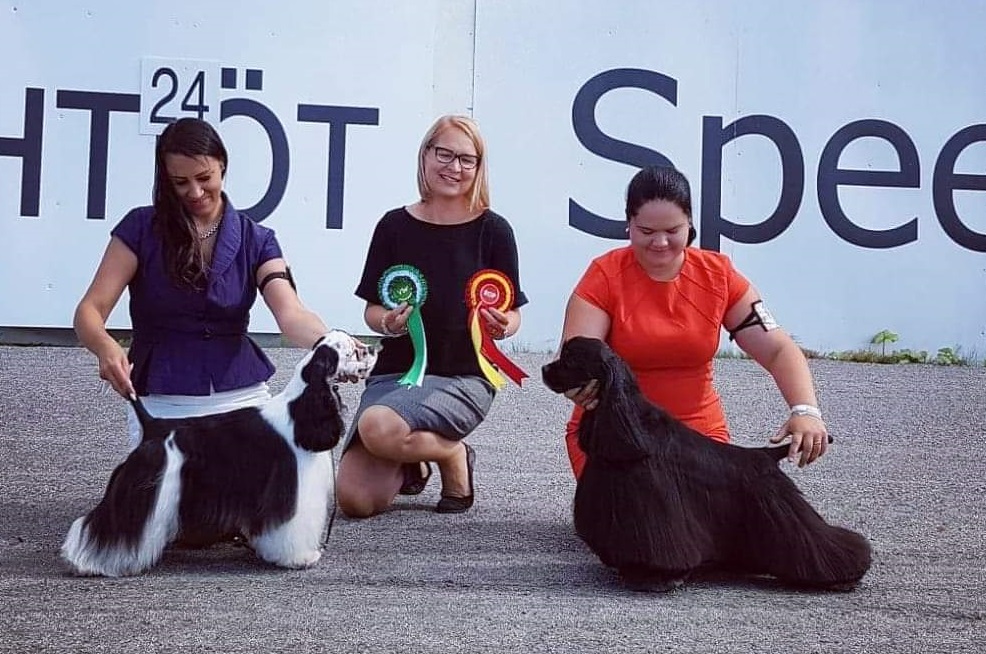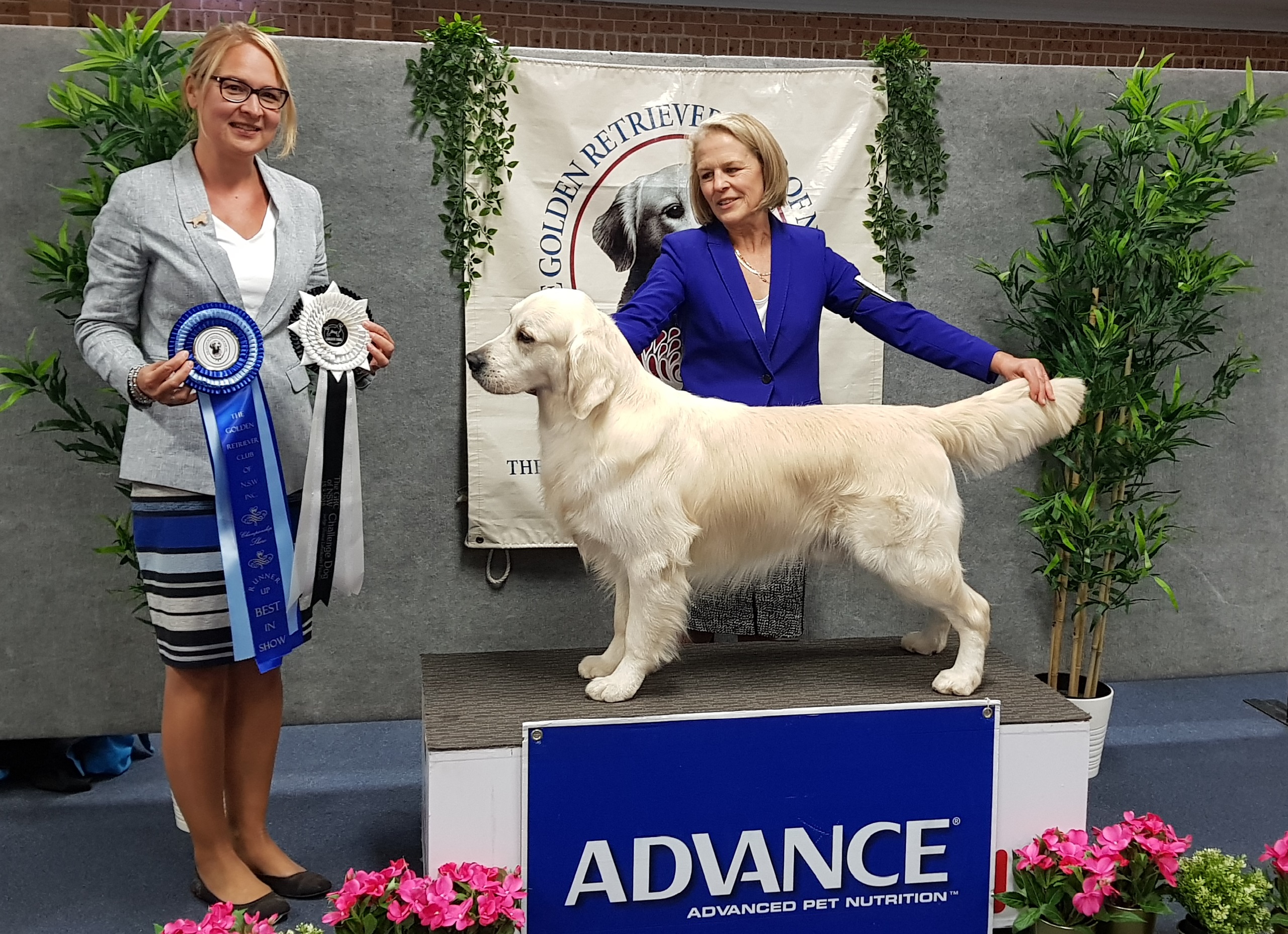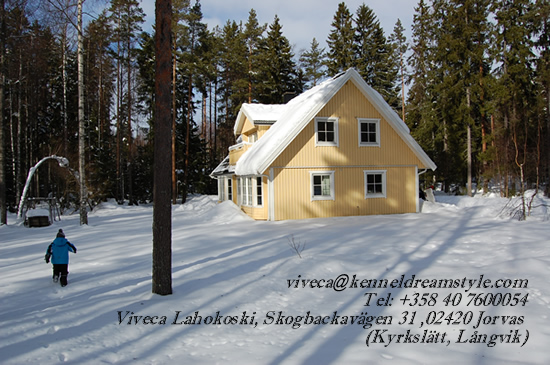 Viveca Lahokoski, Skogbackavägen 31, 02420 Jorvas (Långvik)
Tel: +358 40 760 0054
email: viveca (at) kenneldreamstyle.com